Sandalwood Wheat Bags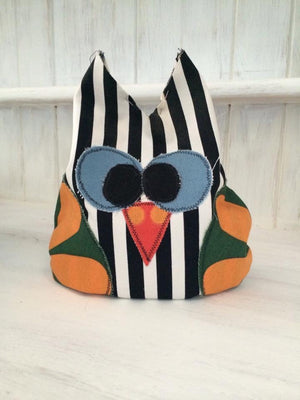 .  
The perfect handmade gift for anyone living in the colder months, with sore joints, pregnant or children. The Sandalwood aroma is more intense when heated, offering a calm and grounding aroma. 
What you will need...
1. Fabric, something thick like corduroy or cotton
2. Scissors
3. Sewing Machine
4. Wheat 
5. Sandalwood Sawdust 
6. Sewing needle and thread 
Cut your fabric into two rectangle shapes (or any shape, just make sure they are both the same. Place fabric face to face with wrong side of fabric facing outwards. Sew together with seam allowance of 1cm. Leave opening so wheat can be added in. Turn inside out. Mix wheat and sawdust together in a jug or bowl, use ratio of 3 parts wheat to 1 part sawdust. Pour the wheat/sawdust mixture into the bag and sew up opening. 
Heat for no more than 90 seconds (60-90 seconds is usually enough) or the wheat will get a burned smell. 
.