What is Sticky Powder?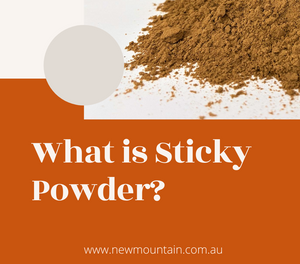 Have found yourself asking "what is sticky powder?" whilst scrolling our website? We are here to tell you a little bit about it...
New Mountain Sticky Powder is, as suggested by its name, is a powder that when mixed with liquid becomes sticky. It is derived from 100% natural wood product that is highly viscous and adhesive.
It is for this reason that it has been used for centuries across Asia and the Middle East, as a binder when making incense sticks, cones, coils etc. 
Take a look at what can be created with a few of the ingredients from our Incense Starter Pack, which contains our sticky powder, as well as our Agarwood Spent Charge!
Want to make your own? Check out our DIY SANDALWOOD page for recipes & ideas!